Victoria SEO Services
Search Engine Optimization Services
Looking for SEO services in Victoria?
Websites that are search engine optimized rank higher in Google Searches, and have higher organic traffic. Does your digital marketing strategy include SEO?
Get a FREE SEO site checkup.
Get an Online Presence Checkup
Professional SEO Services
Increase Your Website Traffic With an SEO Strategy That Works For Your Small Business
SEO Keyword Research
We research high traffic keywords for your industry and analyze your competitor content and keyword ranking.
On-Page SEO Adjustments
We adjust your on-page content to use high traffic keywords, and optimize your website to load faster.
Rinse & Repeat
We gather insights into keyword success and failures, and adjust your strategy to keep you ranking high.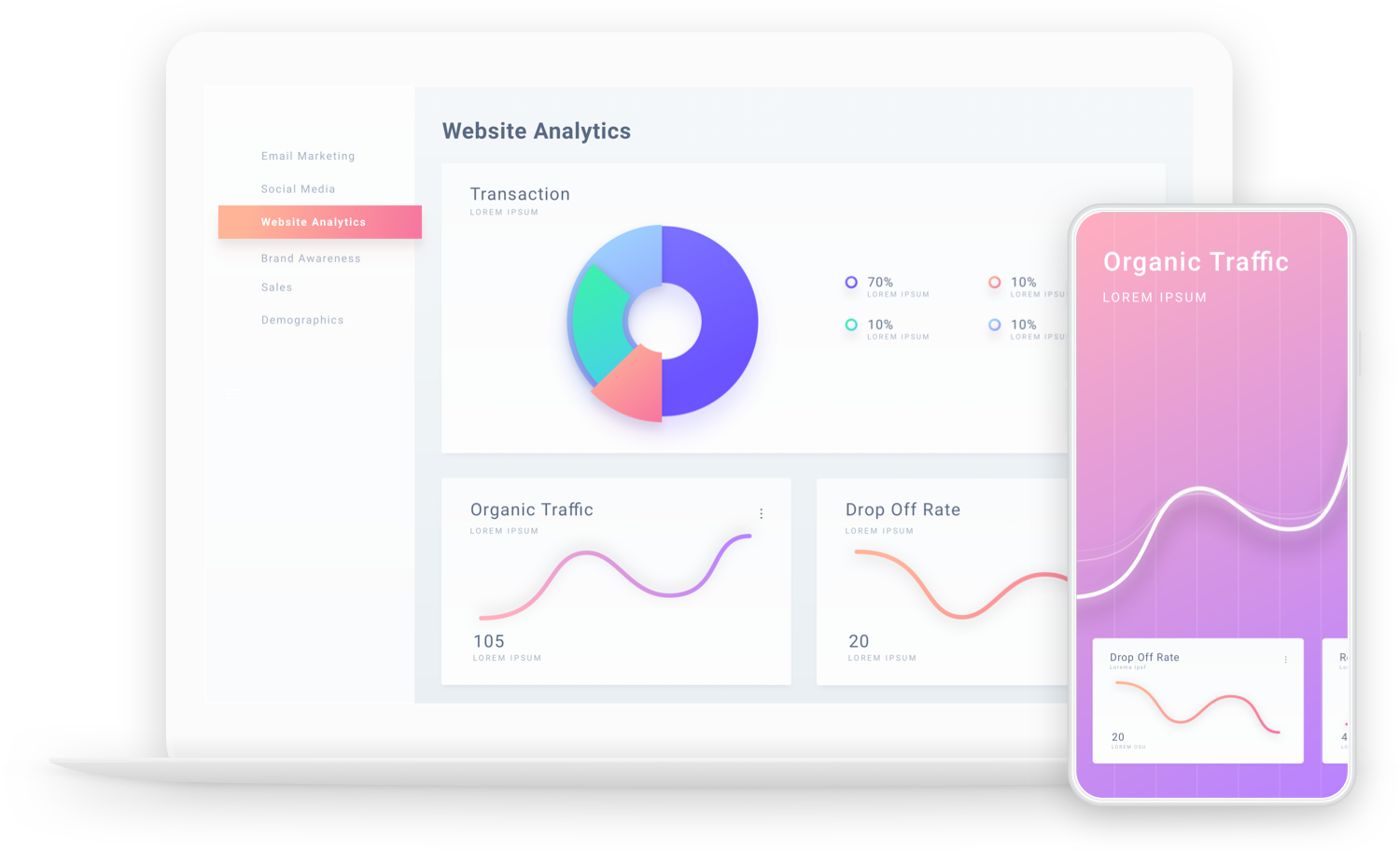 Search Engine Optimization Features:
Search Term Tracking & SEO Reporting
Content Research & Creation
What's Included With Our SEO Services
Search Engine Optimization (SEO) Features
Local and Global Keyword Research

Content Creation

Competitor Analysis

Business and Service Schema

SERP Configuration

Internal Linking

Header Tags Optimized

Keyword Rank Tracking

Google Search Console Registration

Improved User Experience

Website Speed

Website Security

Meta Data
Business Listing Citations

Backlink Tracking

Backlink Opportunities

Link Analysis

Link Disavow

Monitoring Brand Mentions

Blogger and Influencer Research

Broken Link Resolution

Guest Posting

Original Content For Earning Natural Links
Google Business Listing
Features
Analyzing Google Business Score

Adding Services and Descriptions

Google Post Templates

Uploading Business Images

Google Business Reviews Strategy

Complete Business Description

Select Primary & Secondary Categories

Messaging Setup

Mark Off Applicable Attributes
SEO Guarantee
We are so confident in our SEO services, that we guarantee to increase your organic page traffic by at least 50% within 6 months, or your money back, guaranteed!
What Is SEO?
Increase Your Organic Search Traffic
Search Engine Optimization (SEO) is the process of adapting your website content, media, and layout to be easily indexed by search engines like Google. When it comes to growing your local business, Search Engine Optimization in Victoria (SEO) plays a significant role. When done correctly, local SEO helps you rank higher on Google for keywords related to your business and brand. We work with you to understand your business and who would be searching for you. From there, we create a list of keywords from your competitors and optimize your website to make sure that you show up on Google when people search for keywords related to your business.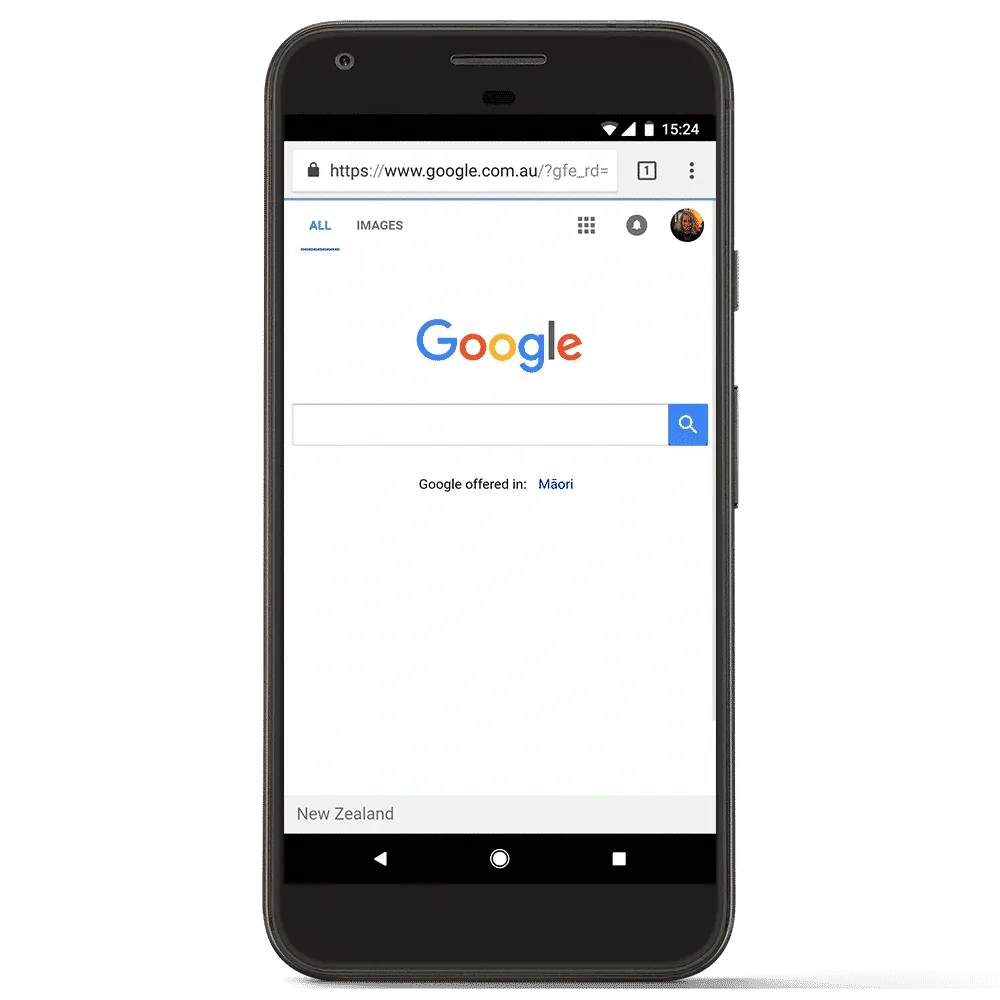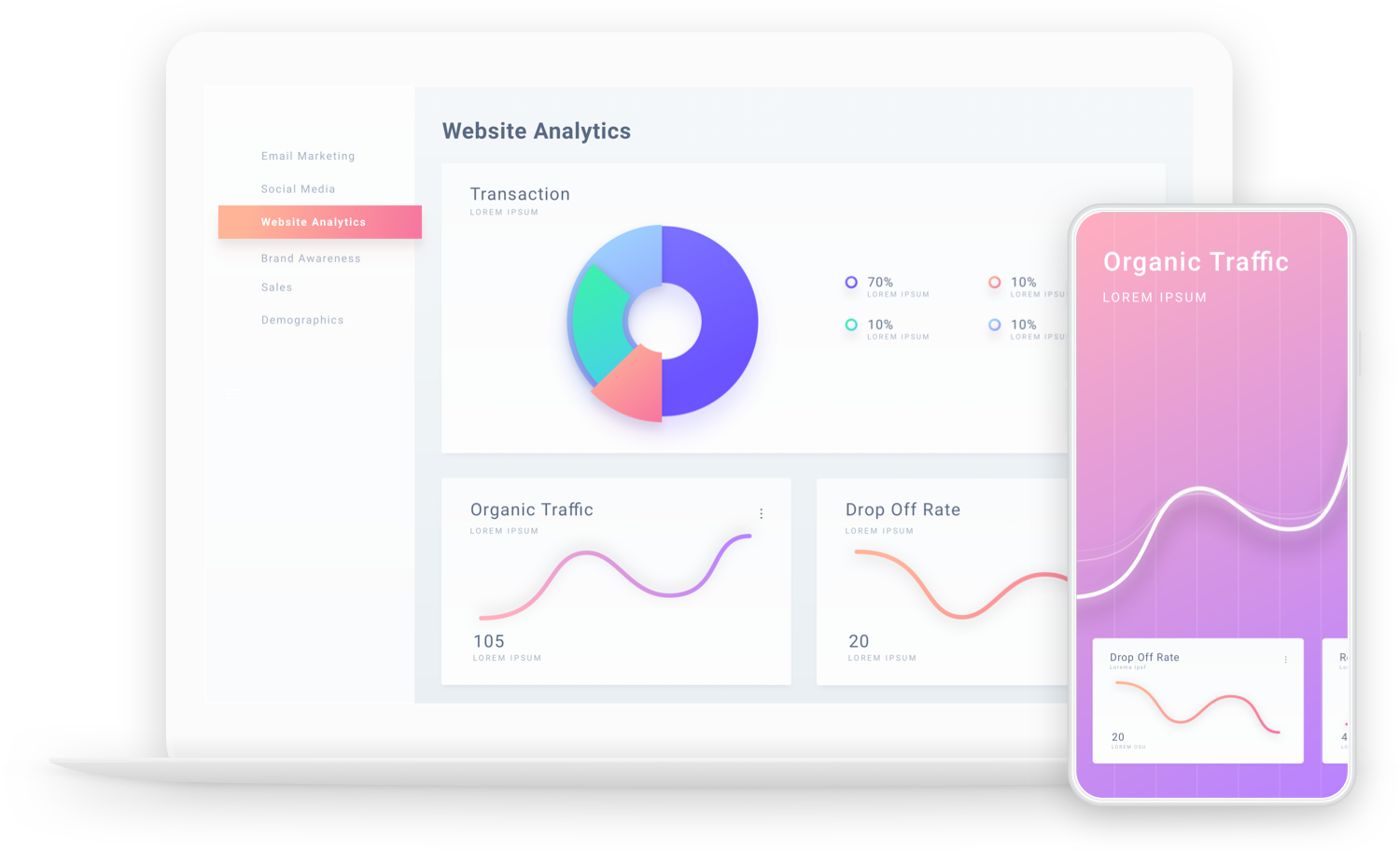 SEO Marketing and Analysis
What Should Your SEO strategy look like in Victoria?
If you are looking to boost your search engine rank for high intent local searches in Victoria, you need a proven SEO strategy that works for your business. Our SEO tools allow as to see exactly what keywords and phrases users are searching for to find your business on Google.
We understand the market in Victoria, and create custom content for your website to match keywords users are searching for to find businesses like yours by using keyword tracking tools.
This results in "Inbound Traffic" coming from business directories, incoming links, social media and digital advertising. Your optimization strategy should include both on-page SEO and off-page SEO. Some examples of off-page SEO are Google Business Listings, Business Directory Listings, and online marketing.
SEO Keyword Analysis and Tracking
Track your competitors and outrank them with valuable SEO data.
Ranking your website SEO is no easy task. When creating a local search engine optimization strategy for your business in Victoria, we take into account both high intent keywords and low intent keywords. Low intent keywords represent searches which are usually early in the buying cycle, and are learning about available products and services. High intent keywords represent searches which usually have a solid intent to buy something, very soon.
Our team analyzes your SEO market by tracking all the keywords your top 3 competitors use. We then build useful on-page SEO content to outrank your competitors. This strategy focuses on first using the low intent keywords to create content to educate users who are early in the buying cycle. We then use the high intent keywords to create content for users who are ready to make a purchase right away. Easily access your keyword rankings and click-through rate from our client portal's reporting tab.
SEO Case Studies
A few of our clients we have helped over the years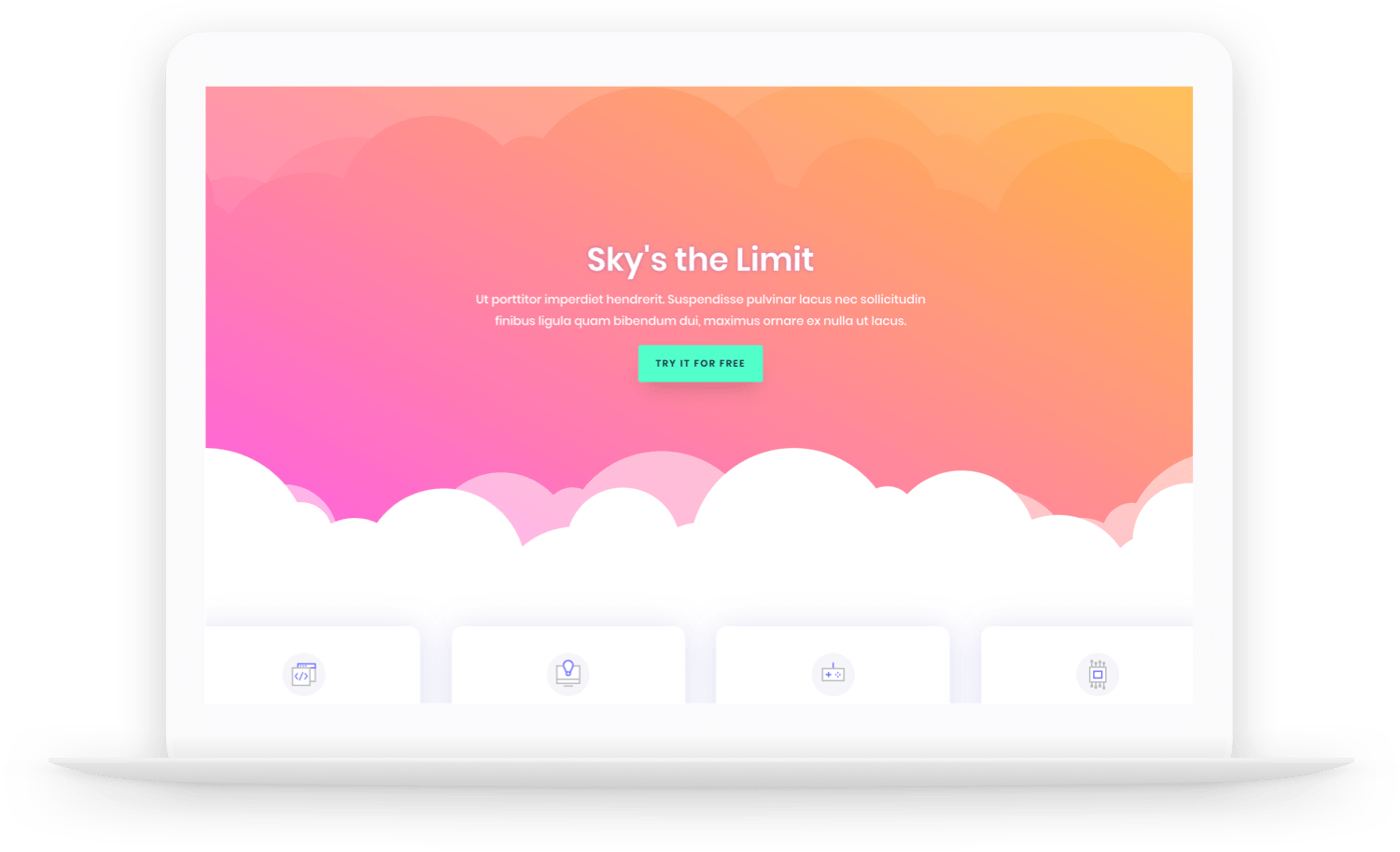 A Hardwood Flooring business in Victoria, BC came to us looking to increase their brand awareness and generate leads.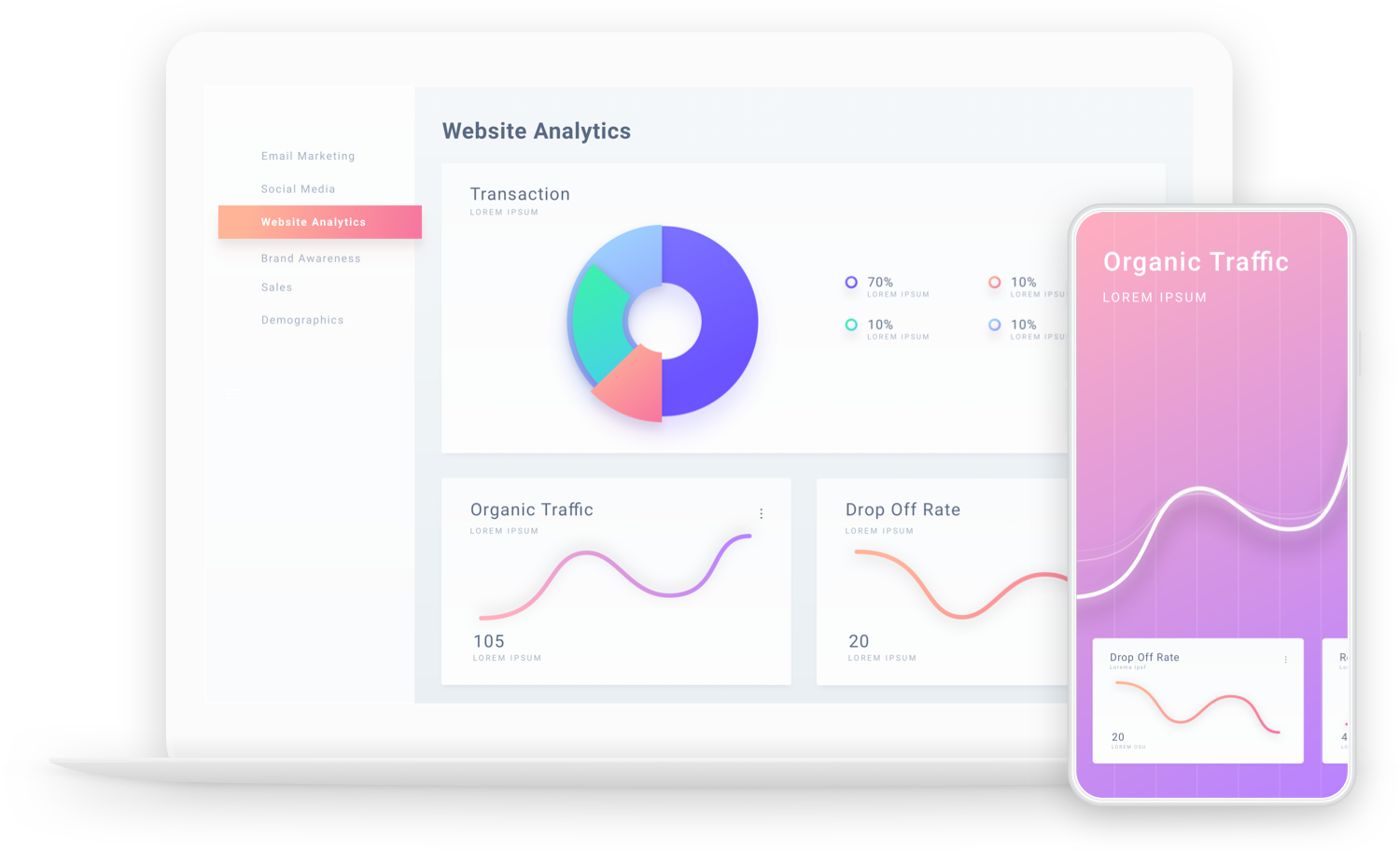 A Yoga Instructor in Victoria, BC was looking to redesign their website, leverage business automation and increase their organic traffic.
Victoria SEO Customer Reviews
Don't just take our word for it
AdOrganic is one of the best website building and SEO companies on the market. Manfred handled our redesign with full attention to our ideas while making appropriate suggestions throughout the process. AdOrganic did an excellent job and has increased the SEO on our website. Once again, thank you Manfred!

AdOrganic is one incredible web design and development firm. Manfred, their lead is incredibly professional, creative, works quickly and can execute any idea and truly make a business come to life on the web. Details matter, from foundational SEO to analytics, to simple user experience, what they create works, grows and is built professionally from the ground up. I have recomended them many times, will continue to, and they are the only web development firm I'll be using!

Excellent knowledge of SEO, Web Design and Shopify. Patient & enthusiastic and ever present for questions. Our sales increased in just a few weeks. AdOrganic is the major boost our on line business had been looking for. We are grateful beyond measure.

We have been working with AdOrganic for several years for both our clients and ourselves and one thing that stands out for us is how fast they make requested changes and how involved they are. Both the website and the social media campaigns are timely, relevant and on point with our brand. I really appreciate not having to look over my shoulder to ensure my branding message is consistent. Thanks for everything you do!

AdOrganic have been helping us out for the past year advising and working on our e-commerce site. It's a complicated site and project, and I'm pleased to say they've been incredible to work with. Very professional and fast. They understand the challenges our business has been faced with and have provided excellent advice. They're truly interested in our success and have gone the extra mile more times than I can count. Highly recommended.

Manfred is super professional and a really pleasure to work with. He is efficient, timely, and I feel like the products he created for my businesses are meaningful, relevant to current trends and culture, and user friendly. I highly recommend him.